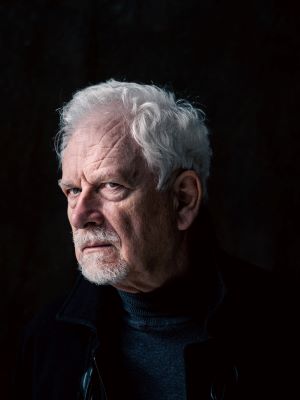 JAMES SUTHERLAND-SMITH
POET, TRANSLATOR, CRITIC

I am a poet and the best thing I do is to write poems. My life has been shaped by this continuous act of self-knowledge or self-delusion. Decisions about earning my living, where I live and, when I was younger, whom I took to bed have always the fatal sentence, "I am a poet" murmuring in the background; an angelic chiming, a serpent's hiss, a madman's mutter, a statement of destiny or Sam's stubborn refusal to pick up his musket. I would prefer it to be the last of these. For one thing I detest authority when it lays claim to power, truth and obedience by virtue of being merely authority. This does not mean that I have set my face against canons of poems and poets, but I feel that contemporary poetry lacks critical principles and that there is frequent recourse to argumentum ad verecundiam in terms of temporary reputation and the venerability of certain academic literary critics, who have ceased to read poems with proper attention.

Being a poet may have coincided with an unsettled childhood and adolescence. I was brought up mostly abroad until my parents sent me to prep school at the age of nine. Almost by accident I took the 11-plus rather than Common Entrance. This saved me from the consequences of my father's extreme fecklessness as my secondary education was at a state grammar school. It would be a half-truth to say that the deprivation he caused has made me more sympathetic to other people, more alert to matters of justice. Perhaps if he had made anything of the opportunities he was given I might have led another life, but I think that Peter Porter has written the poem best describing the illusory nature of might-have-been lives. What I can say is that my father's only permanent gift was a wound or rather a psychological vacancy, after disappearing in vaudeville fashion. He vanished owing debts to everybody, debts which eventually included the knowledge of the manner, whereabouts and time of his death. It is difficult for a man to believe in death until his father dies.

For a time I thought I might be a chip off the old block. At Leeds University I was encouraged to write poetry although I read Political Studies. I refused the suggestion that I might pursue an academic career and worked firstly with homeless people in London and then, after falling in love, I spent a disastrous year as an articled clerk with a firm of accountants and lost my first love. This confirmed in me the desire to place poetry first and so therafter earning a living has been secondary to this ambition. I qualified as a teacher and then moved into language teaching. The 1970's otherwise passed in a pleasurable blur of what was available in that decade besides writing, love affairs, dabbling in the occult and frequent changes in residence.

In 1980 I left Britain, for good as it turned out, partly impelled by an income tax debt, but mostly because I wished to travel. I worked in Libya, Saudi Arabia and Qatar. On leave among other places I travelled to Egypt, India, the Caribbean, the USA and Central America, In 1988 sensing the gradual professionalisation of my particular genre of teaching I took a Master's degree in TEFL and in the autumn of 1989 took a lector's job with through the British Council in the then Czechoslovakia. I count myself lucky. In the Arab world I had made strenuous efforts to engage with Islamic culture, but failed. I arrived in the Slovak part of Czechoslovakia six weeks before the Velvet Revolution and found myself playing a small part in the centre of events. Until that time I had never lived anywhere for longer than six years. I am still resident in Slovakia and have gained a strong measure of personal stability from my Slovak wife, Viera, and daughter, Kate.
From 2002 until 2009 I worked as English Language Advisor to Armed Forces of Serbia and Montenegro and returned to Slovakia where I have worked as a lecturer in the University of Presov. I retired in August 2018.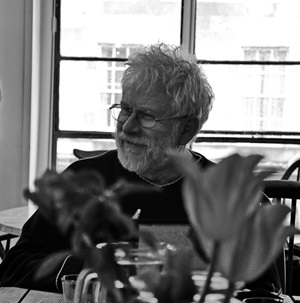 CURRICULUM VITAE

JAMES SUTHERLAND-SMITH

Born 1948 Aberdeen, Great Britain.
Married to Viera Schlosserová with one daughter, Katarína

EDUCATION
1988 - 1989 University of East Anglia - School of Modern European History and Foreign Languages. Gained M.A. in Teaching English as a Foreign Language.
1973 - 1974 Matlock College of Higher Education - Nottingham University. Gained Postgraduate Certificate of Education to teach English and History.
1968 - 1971 Leeds University - School of Economics and Social Sciences. Gained B.A. Honours (Class 2 Division 1) in Political Studies

EMPLOYMENT
2009 - 2018 Lecturer in Cultural Studies the Institute of Anglish and American Studies, Presov University, Slovakia. 2002 - 2009 Peacekeeping English Project Manager, Serbia and Montenegro to the Serbian Armed Forces and Montenegrin Armed Forces
1989 - 2002 British Council English Language University lecturer, Teacher Trainer and Project Consultant, East Slovakia
1980 - 1988 Instructor in English Language in Libya, Saudi Arabia and Qatar
1976 - 1980 Teacher of English as a Foreign Language in England and Saudi Arabia
1974 - 1976 Teacher at Priory Road Church of England Middle School, Wimbledon, London
1972 - 1973 Articled Clerk in accountancy, WH Barnes and Co. (now Barnes Roffe) London.
1971 - 1972 Voluntary Social Worker, Simon Community, London

MEMBERSHIP OF SOCIETIES AND ORGANISATIONS

Society of Authors
Association of Translators

PUBLICATIONS

BOOKS AND PAMPHLETS
Four Poetry and Audience Poets P&A, Leeds 1971
A Poetry Quintet Gollancz, London 1976
The Death of Orpheus Words Etc., London 1976
Trapped Water Earthgrip, London 1977
Death of a Vixen Many Press, London 1978
A Singer from Sabiya Many Press, London 1979
Naming of the Arrow Salamander Imprint, London 1981
The Country of Rumour Many Press, London 1985
At the Skin Resort Arc Publications, Todmorden 1999
In the Country of Birds Carcanet, Manchester 2003
Popeye in Belgrade Carcanet, Manchester 2008
Mouth Shearsman Books, Bristol 2014
The River and the Black Cat Shearsman Books, Bristol 2002
Small-Scale Observations, Shearsman Books, Bristol, 2022
The Bead of Blood, F.A.C.E Presov, 2022

TRANSLATED INTO SLOVAK
Pomenovat sip, translated by Miroslava and Jan Gavura, Tichavoda, Kosice, Slovakia, 2002
Melonove dievca, translated by Miroslava and Jan Gavura,Slnieckovo, Presov, Slovakia 2013
Pazurik, translated by Jan Gavura, European House of Translation, Kosice, Slovakia 2013

TRANSLATED INTO SERBIAN
Reka i crna macka, translated by Ivanka Radmanovic, Gramatik, Belgrade 2019

TRANSLATIONS (with Viera Sutherland-Smith except where stated)
Not Waiting for Miracles Modrý Peter, Levoca 1993
with Štefánia Allen and V S-S)
Slovensky balady Pavian Records, Bratislava 1995
(with Zuzanna Homolová)
Swallowing a Hair
Poems by Ján Ondruš Studna Bratislava 1998
(with Martin Solotruk)
An Album of Slovak Writers Bratislava 2000
100 Years of Slovak Literature Bratislava/Slovenia 2000
Cranberries in Ice:
Selected Poems of Ivan Laučík Modrý Peter Canada 2001
The Melancholy Hunter:
Selected Poems of Ján Buzassy Modrý Peter. Canada 2001
Scent of the Unseen
Selected Poems of Mila Haugová Arc Publications Todmorden 2002
An Album of Slovak Writers II Bratislava 2002
An Album of Slovak Writers III Bratislava 2004
And That's the Truth:
Selected Poems of Milan Rúfus Carducci-Bolchazy, USA 2005
Dinner with Fish and Mirrors:
Selected Poems of Ivana Milankov Arc Publications, Todmorden 2013
(with Zorica Petrovic)
Miodrag Pavlovic:
Selected Poems Salt Publishing, Cromer 2014
(with Nenad Aleksic)
Tidal Events:
Selected Poems of Maria Ferencuhova Shearsman Books, Bristol 2018
The Long Awaited Day: Selected Poems of Rajko Dzakovic, Association of Writers of Serbia, Belgrade 2018
with Ivanka Radmanovic
The Other Monk; Selected Poems of Jan Gavura, F.A.C.E, Presov, Slovakia, 2019
with the Jan Gavura

ANTHOLOGIES
Universities Poetry 9 Exeter 1970
21 Years of Poetry and Audience Leeds 1977
A Thursday Evening Anthology Salamander Imprint London 1978
Perspectives in Landscape London 1978
New Poetry 5 London 1979
New Poetry 8 London 1982
New Poetry 9 London 1983
Klaonica Bloodaxe, Newcastle 1993
The New Exeter Book of Riddles, Enitharmon London 1999
New Poetries II Carcanet, Manchester 2002
March Hare Fine Madness, Seattle USA 2002
Light Unlocked Enitharmon, London 2006
A Mutual Friend:Poems for Charles Dickens,Two Rivers Press, 2012
Off the Shelf: A Celebration of Bookshops in Verse, Picador, 2016
Giant Steps:On the Fiftieth Anniversary of the Apollo11 Moon Landing, Recent Work Press, Canberra, Australia, 2019
The Call of the Clerihew, Smokestack Books, 2019

CRITICISM

BOTH ROADS TAKEN:
British Poetry from 1896 to 1953 Vydavatel'stvo Presovskej univerzity, Presov 2013
MULTIPLE VISIONS I:
Approaches to Cultural Studies Vydavatel'stvo Presovskej univerzity, Presov 2017 (e-book)
MULTIPLE VISIONS II:
Approaches to Cultural Studies Vydavatel'stvo Presovskej univerzity, Presov 2017 (e-book)

AWARDS AND PRIZES

Britain - EC Gregory Award (for poets under 30) 1978,
Peterloo Poetry Competition 2002 Winner
America - Phillips Award, Stone Country Magazine 1984,
San Jose Studies Poetry Award 1984, 1987, 1991
Hviezdoslav Prize for Translation of Slovak Poetry 2003
Zlatko Krasni Prize for Translation of Serbian Poetry 2014