News
Creating Character Workshop
Monday, 13 Feb 2006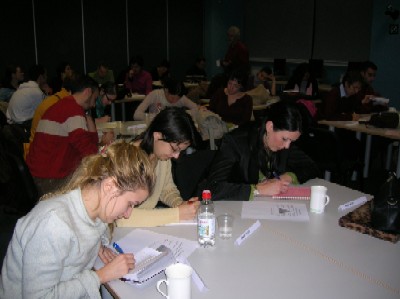 In this session we looked at the elements of character in fiction:
Appearance, Morals, Behaviour.
Description. Narrative Action, Dialogue, Interior Monologue.
Dynamic and Static modes of Writing.
An exercise where we transformed Doctor Jekyll into Mr Hyde
An exercise where the Seven Deadly Sins became Seven Modern Obsessions
How to create a character that is both interesting and virtuous.
Homework was to write a short character sketch.