News
Creative Writing in Serbia and Montenegro
Wednesday, 1 Jun 2005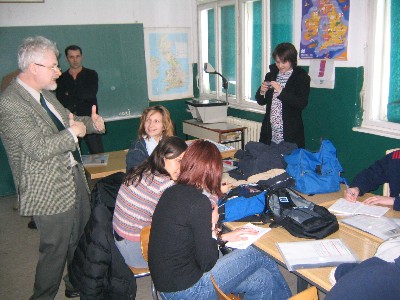 In June the British Embassy visited towns in Montenegro
with its 'British Days' and one of the activities was the
Creative Writing Workshops in secondary schools led by myself.
Here I am in action in the gymnazium in Bor in Eastern Serbia
close to the Romanian border.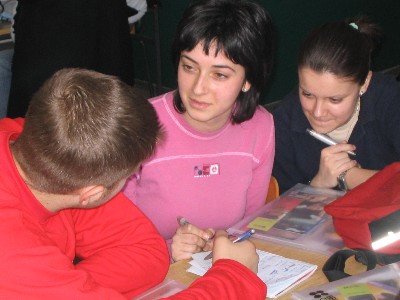 We've received the students' work from Bor. Go and have a look!
We arrived half an hour late, but the haste actually worked in
our favour as the workshop went along at a hectic pace and was
very lively. Later two of the students read their work at the
local Resource Centre in front of the British ambassador, David Gowan.